SPONSORED POST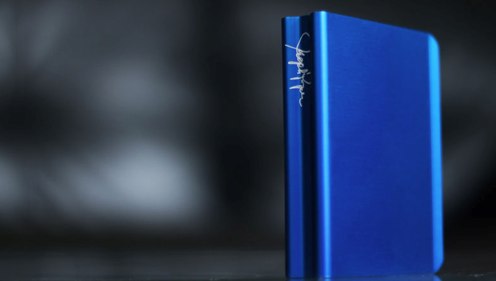 When magicians think of card clips, they think of one name—Joe Porper.
The Porper Clip features a unique design that applies even pressure to a deck of cards, keeping it flat and crisp. The clip protects your deck and actually improves its handling, helping the cards stay flatter and last longer.
You may have seen or used other card clips, but nothing holds a candle to a Porper. Joe's design is widely regarded as the best card clip available today. Machined from aluminum, featuring a durable hard-anodized finish, and elegantly inscribed by the creator, the Porper clip is built to last and to please the dedicated cardist.
Initially made exclusively for our friends at The New York Magic Project, you can now pick up yours here at The Blue Crown!
Blue Card Clips by Joe Porper
SPONSORED POST

Read more… iTricks.com Magic News, Magic Videos and Podcasts
https://magicfunwagon.com/wp-content/uploads/2018/02/MagicFunWagonLogo.jpg
0
0
Magician
https://magicfunwagon.com/wp-content/uploads/2018/02/MagicFunWagonLogo.jpg
Magician
2011-05-26 21:07:52
2011-05-26 21:07:52
Blue Card Clips by Joe Porper